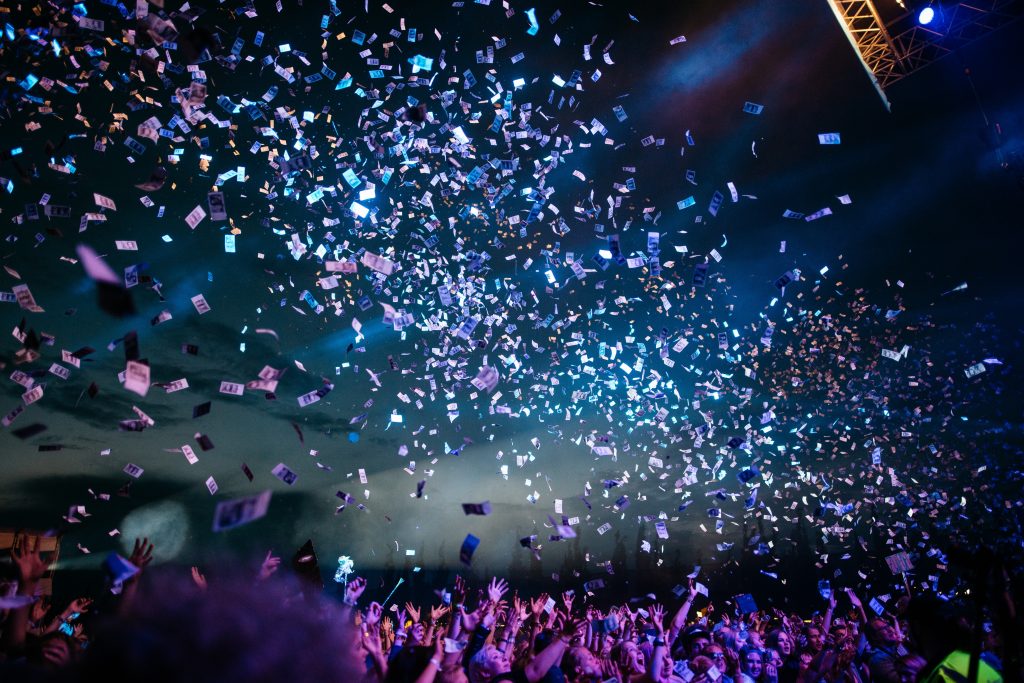 In the U.S., Cyber Security Awareness Month (NCSAM) is observed in the month of October.
This is the time to get better equipped with cybersecurity best practices, learn about new and upcoming cyber attacks, and how to defend yourself against day to day nuisances like phishing, online scams, and social engineering techniques.
This October, attend these 5 virtual cybersecurity events to get a grip on everything security-related, and the latest scoop on what's going on in the industry.
All events are entirely online and many are free to attend.
1. Curriculaville
The folks behind Curricula have a mission to "make security
awareness training FUN."
At Curriculaville, security community would get together to discuss the scary hacks and recent trends in cyber attacks, and what can users look for to better safeguard themselves.
Their official announcement reads, "Come spend a day in Curriculaville to hear from our cyber security community about how we can all work together to defeat hackers. Please join the 'Curriculoos' and some of our friends in the information security industry to discuss some fun security awareness training tactics and how to 'Defend Against DeeDee!'"

Registration: https://www.getcurricula.com/curriculaville
Dates: October 28, 2020
Cost: Free
2. NexGen Virtual Connect
TBI is hosting their NexGen Virtual Connect: Security event on Thursday, October 29th from 12:00pm-3:00pm CT.
Participants include AT&T, Comcast, Lumen, Verizon, Armor, Corvid, Cybersafe, Masergy, Palo Alto and Thrive. Registration is free and provides access to all sessions, with the agenda covering:
Networking and Securing the Edge
Get Ahead with Endpoint Security
SOC as a Service
Not Your Average Security Awareness Training
Registration: event page.
Dates: October 29, 2020 (12:00pm-3:00pm CT)
Cost: Free
3. NVTC's Capital Cybersecurity Summit
Northern Virginia's Technology Council is hosting the "Capital Cybersecurity Summit."
The summit will consist of multiple sessions for audiences with varied interests.
I'll be joining myself as a panelist representing Sonatype at one of the sessions, titled "The Most Fascinating and Frightening Hacks of 2019/2020"
The session entails:
"Cybercrime is in many ways the perfect crime: low risk, scalable, and highly profitable. As more of our lives migrate online, attacks on digital assets by clever and increasingly sophisticated attackers shows no signs of slowing down.
This panel consists of three real world researchers living on the frontline of the cyber risk landscape. Join this panel to hear our experts share their opinions on the most fascinating and frightening hacks they've witnessed in the wild over the past 18 months.
At the conclusion of the panel, we will conduct a live poll and allow the audience members to vote for the scariest hack."
The complete agenda is provided on their website: http://www.capitalcybersummit.com/agenda/

Registration & costs: There is a cost to register for and attend this event.
Dates: October 19-22, 2020
4. Huntress Labs: Hack_it 2020!
Huntress' latest virtual two-day event, hack_it 2020! With nearly 1,000 MSPs in attendance, the Huntress team will conduct training sessions to strengthen hacking skills and create a dialogue with its MSP-focused security research community.
Each session has a life of its own ranging from an informational session to explore the fundamentals of security analysis and even interactive sessions with walk-throughs of potential "disaster" situations to discuss the best practices and procedures to remediate and recover.

Registration: https://cos.huntresslabs.com/hack_it_2020
Cost: Free
Dates: October 13-14, 2020
5. Bishop Fox Labs
When it comes to security, researchers and pentesters at Bishop Fox mean business and know their stuff inside out.
From their original research featured in the news on many occasions, to their expert analyses of prominent vulnerabilities in software components, Bishop Fox has become a name that's hard to miss when speaking of security.
The virtual webinar, "Make the Most of Your Application Pen Test" can be attended on-demand. The official description reads:
"Join veteran penetration tester and lead researcher at Bishop Fox, Dan Petro as he leads you step-by-step through the process of leveraging penetration testing services from start to finish, with an eye on these key decision points. You will see firsthand how a good pen test unfolds and how to ensure you receive the best quality report from your provider."
Registration: https://services.bishopfox.com/webinar-application-penetration-testing
Dates: Anytime, on-demand
Cost: Free
In these unprecedented times, while in-person events might be on a decline, working from home presents new cybersecurity challenges.
Attending the above events, most of which have no cost associated with them will hopefully bring you up to speed with the current events in the industry and stay on top of the cybersecurity game.
Note: If your company has an exciting, upcoming online security event such as a webinar or conference, get in touch with us to have it featured here.
Update, 21 Oct 2020:
Removed as the event had ended: Cyber Security Webinar (UK Government)
Added NexGen Virtual Connect
About the author