Movie studios sue TorGuard after $10 million legal battle with LiquidVPN
Independent movie studios who had previously sued "no logs" VPN provider LiquidVPN, are now chasing TorGuard in court. And, like last time, the accusations from the plaintiffs are much the same—VPN vendor maintains no logs and encourages online piracy.
Same set of plaintiffs had previously demanded $10 million in damages from LiquidVPN.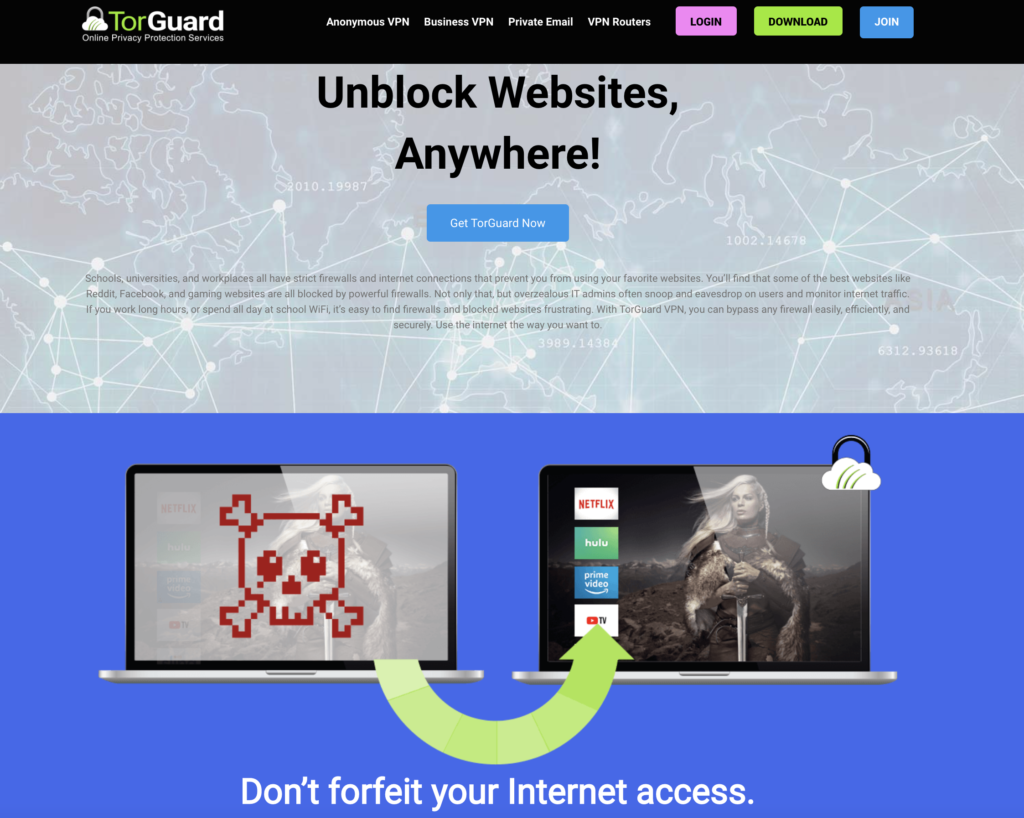 In a suit filed with the U.S. District Court of Southern District of Florida this month, the plaintiffs, Millenium Inc. et al. state that encrypting traffic as all VPN providers do, is different from deleting logs to mask the identity of alleged copyright infringers.
"Encrypting customer communication… is starkly different from actively deleting customer log records to keep the end user's identity from being determined by 'IP monitoring firms,' 'lawsuit happy lawyers' and the 'ISP from sending [the end user] a harrowing letter' and promoting the service for breaking the geographic restrictions of legal platforms such as Hulu as done by Defendant," read the court documents obtained by Security Report.
"In addition to destroying its end user log records, Defendant chooses host providers such as Digital Ocean and QuadraNet that do not publish reassigned [IP] addresses so it can conceal the IP addresses it uses and rightsholders cannot directly send it Notices of infringement."
"But even if a rightsholder somehow identifies Defendant as the relevant party for an IP address where infringement has occurred, Defendant makes clear that it has specifically set up its network so that there is nothing it can do. Defendant's defense amounts to this – we know our end users pirate and that we are helping them do it but we cannot do anything about it and you cannot hold us liable because we have purposely set up our network to conceal and destroy the evidence."
'Popcorn Time'—the faux pas of VPN marketing
Although LiquidVPN's promotional banners and ads may have been more explicit in spelling out the product's many possibilities—legal or not—available to their customers, TorGuard's website mainly promotes the VPN's ability to access paid streaming services such as Netflix and Hulu that may be geo-restricted.
But, interestingly, third-party VPN review sites have often cited TorGuard among other 'Popcorn Time' VPNs, that could place TorGuard in the same league as LiquidVPN: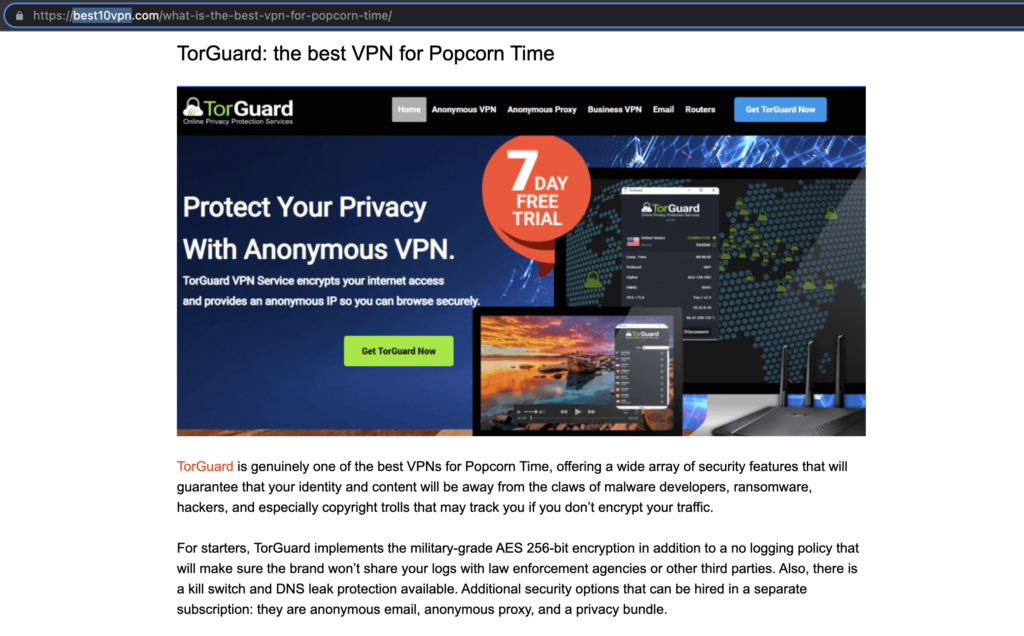 TorGuard's blog posts like, "Unblock Hulu anywhere in the world!" are cited in the court filing by the plaintiffs aiming to demonstrate the provider's pattern of encouraging dodgy uses of the VPN.
"Defendant's customers use its VPN service for piracy and Defendant destroys all evidence of its customer's piracy just as promised. And Defendant profits from its customer's piracy," allege movie studios.
Film makers also don't seem too pleased with the choice of name 'TorGuard' either. "Without even bothering to conceal its piracy business plan – it even chose as its company name 'TorGuard,' and states that the name refers to '…guarding one's privacy when using [sic] bitorrent' – a protocol so overwhelmingly used for piracy that a study showed that 96.28% of BitTorrent users sought infringing content."
It isn't known yet just how much in damages will the plaintiffs claim as the lawsuit appears to be in its initial proceedings. Yet again, the series of court cases against no-log VPN providers is establishing a pattern that could prove discouraging even to good-faith no-log VPN providers in offering their services, let alone limiting their liberty when it comes to creative marketing efforts.
VPNetworks, LLC doing-business-as TorGuard did not respond to Security Report's request for comment.
About the author