'Verified' Twitter account of cURL dev hacked, renamed to 'Elon Musk' in Bitcoin scam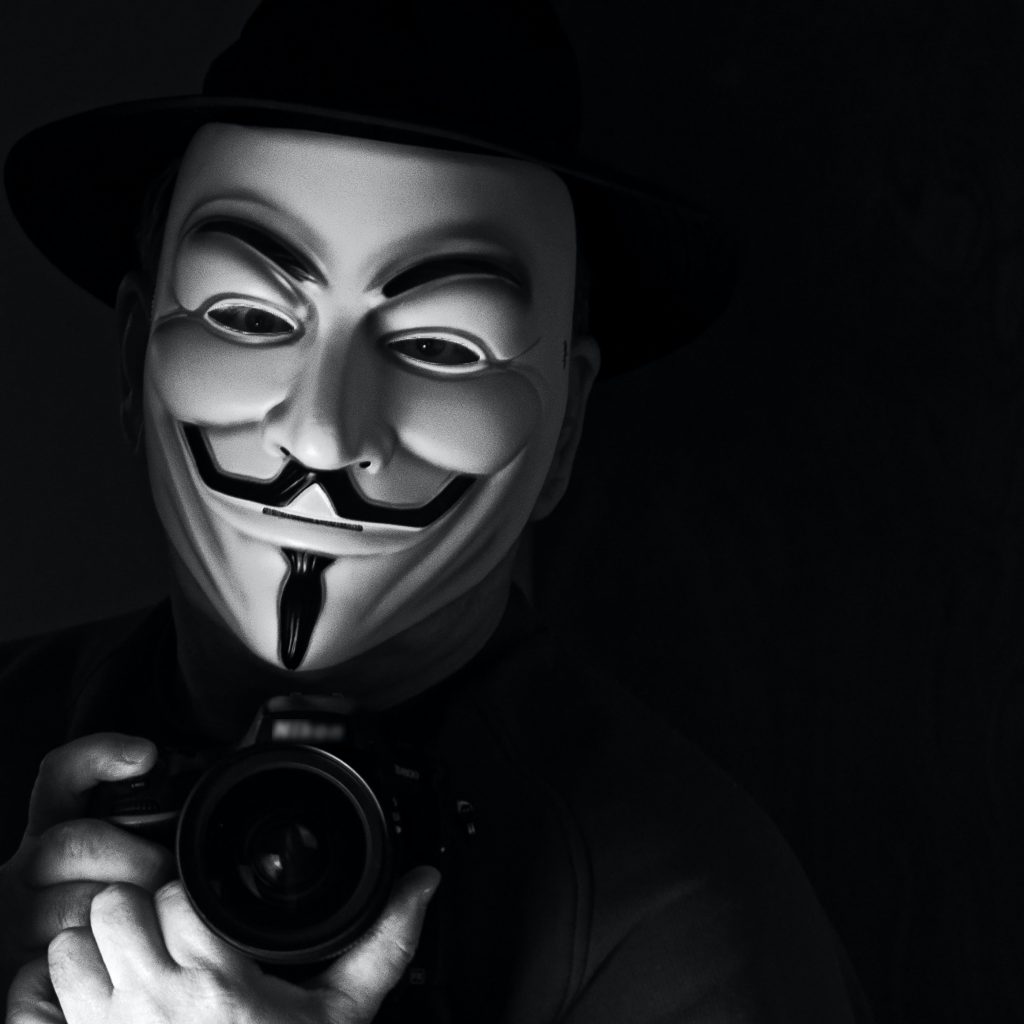 The Twitter account of Daniel Stenberg, creator of the cURL software project has been hacked.
Hackers have renamed the "verified" account to "Elon Musk" and are using it for conducting cryptocurrency scams.
As can be seen below, Stenberg's compromised account with the "verified" checkmark gives off the impression as if it indeed belongs to Elon Musk.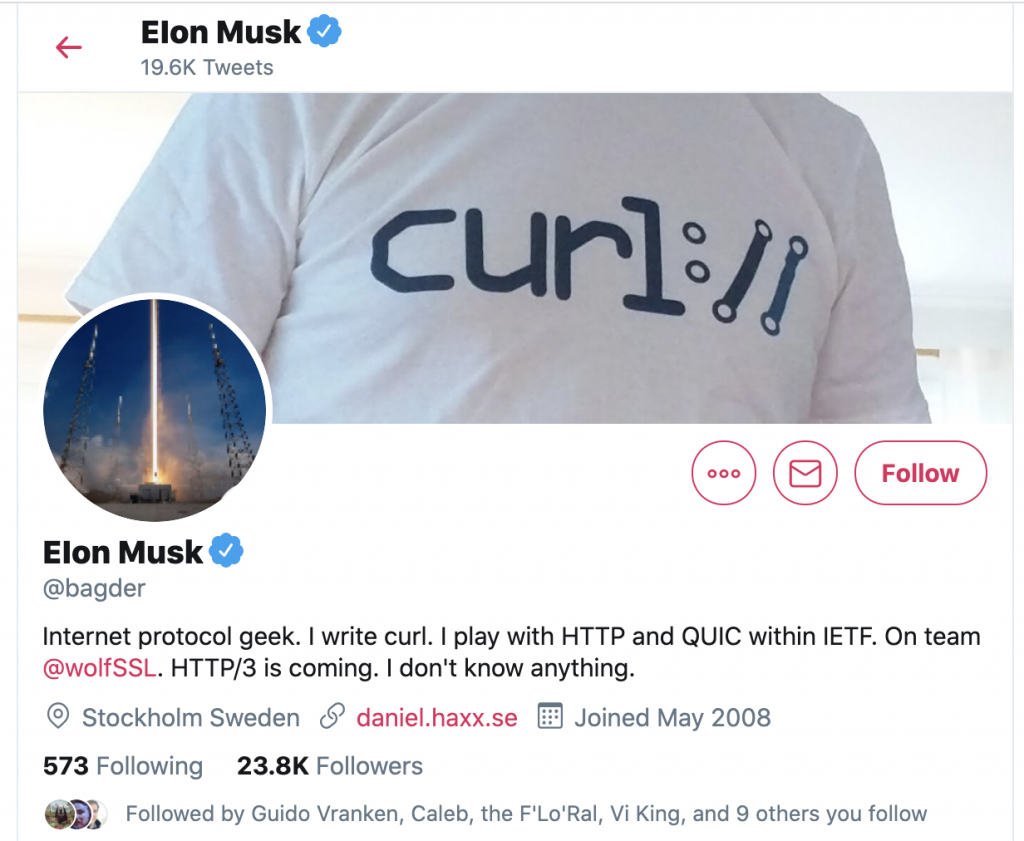 Catalin Cimpanu of ZDNet shared an example tweet posted by the attacker via Stenberg's handle (@bagder) as a response to the real Elon Musk's tweets.
The illicit domain in the tweet points to a Bitcoin scam hosted on Medium.
Stenberg has acknowledged on his authentic website that his Twitter account has been hijacked and now being used to conduct crypto scams.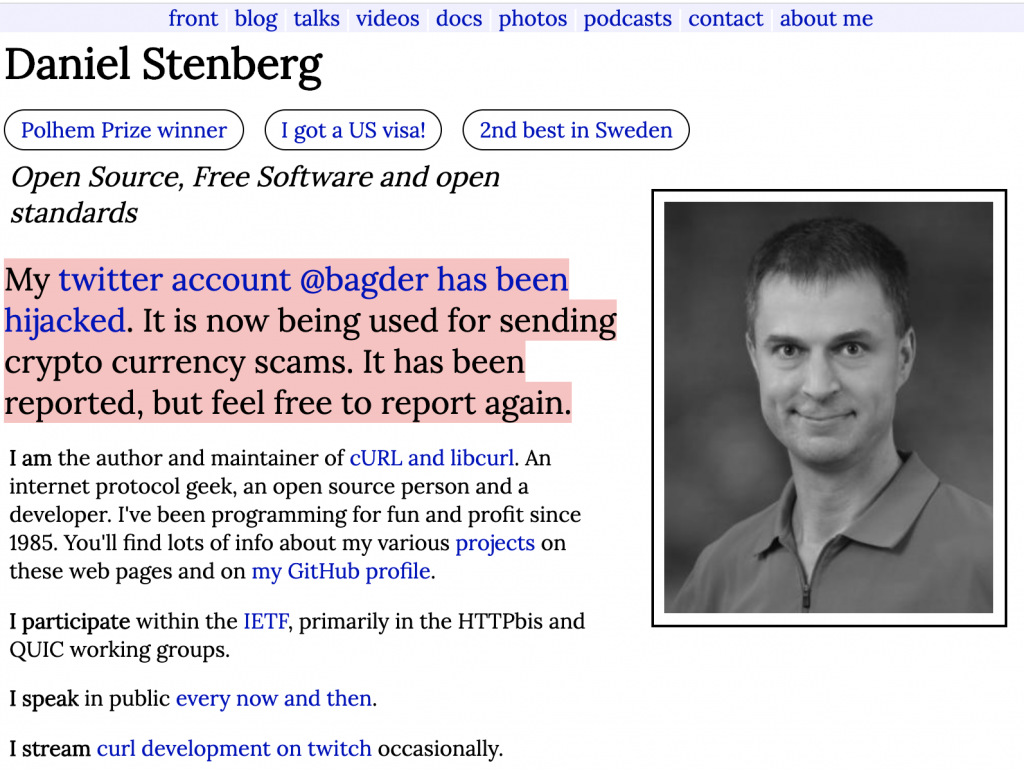 Internet chatter shortly picked up on YCombinator's Hacker News and Reddit, after users quickly realized what had happened incident and began questioning why doesn't Twitter take additional steps to prevent such blunders.
One user said, "I've seen (and reported) a lot of such verified accounts that pose as Elon Musk. I don't get one thing—why can't Twitter set up a system that alerts to such changes to verified accounts?"
"Can't they do a match on the name/profile image that could alert them of a possible hack? I'm stumped as to why they don't have such a system in place already considering not everyone has a verified account."
This isn't the first time the official Twitter account of a prominent personality has been hacked.
Earlier this year, "verified" Twitter accounts of Barack Obama, PM Narendra Modi, Kanye West, and even the real Elon Musk were hacked and used in cryptocurrency scams.
About the author