UK energy supplier E.ON erroneously takes out Direct Debit payments early
British energy supplier E.ON has emailed an apology to its customers after erroneously taking out direct debit payments from their bank accounts much earlier than expected.
The error appears to have occurred over Christmas week.
As observed by Security Report, an email titled "We're sorry, we've made a mistake," was sent out to a large number of E.ON customers."
The company claims due to an IT issue, they have mistakenly withdrawn Direct Debit payments from customers' bank accounts before these payments were due.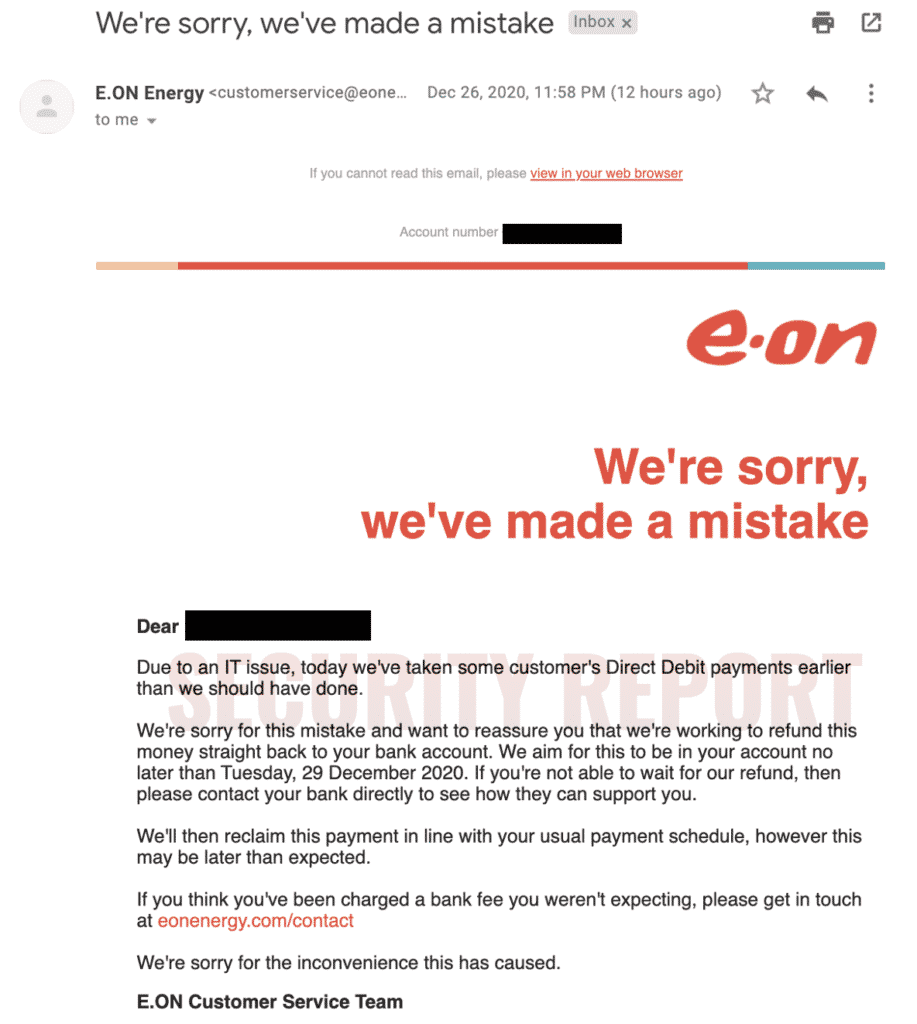 "We're sorry for this mistake and want to reassure you that we're working to refund this money straight back to your bank account. We aim for this to be in your account no later than Tuesday, 29 December 2020," says E.ON.
"If you're not able to wait for our refund, then please contact your bank directly to see how they can support you. We'll then reclaim this payment in line with your usual payment schedule, however, this may be later than expected."
Customer complaints surface
Soon after the mishap, Twitter was full of complaints from disgruntled customers who demanded their money back or slammed the "Direct Debit" guarantee in general.
Banks like NatWest stepped in to reassure that E.ON should be able to process the refunds by their proposed deadline of 29th December 2020.
E.ON customers impacted by this technical error are advised to monitor their bank account statements and look forward to receiving a refund by December 29th, should they be entitled to one.
While a Direct Debit error like this one appears to be a rare occurrence, customers who do not prefer automatic payments can opt in to receive a bill every month and pay as they go.
About the author