The "world's oldest magic mushroom website," Shroomery has been down this week without any good reason.
Shroomery is a website providing information on magic mushrooms (psilocybin mushrooms) and comprises forums frequented by shroom enthusiasts.
Psilocybin is a psychedelic drug that occurs naturally in over 200 species of fungi, including "magic mushrooms."
Heading to shroomery.org shows the message:
If you're wondering where the world's oldest magic mushroom website has gone… a vulnerability in our codebase was recently exploited that required us to temporarily disable our website while we iron out the kinks. We're spinning up a new server environment, migrating the incredible amount of data we have amassed over our 22+ years of existence, fixing the vulnerability, updating a handful of other things while we're at it and then making sure we didn't inadvertently break anything in the process.

The message continues that at this time there is no estimate as to when the website would be back up.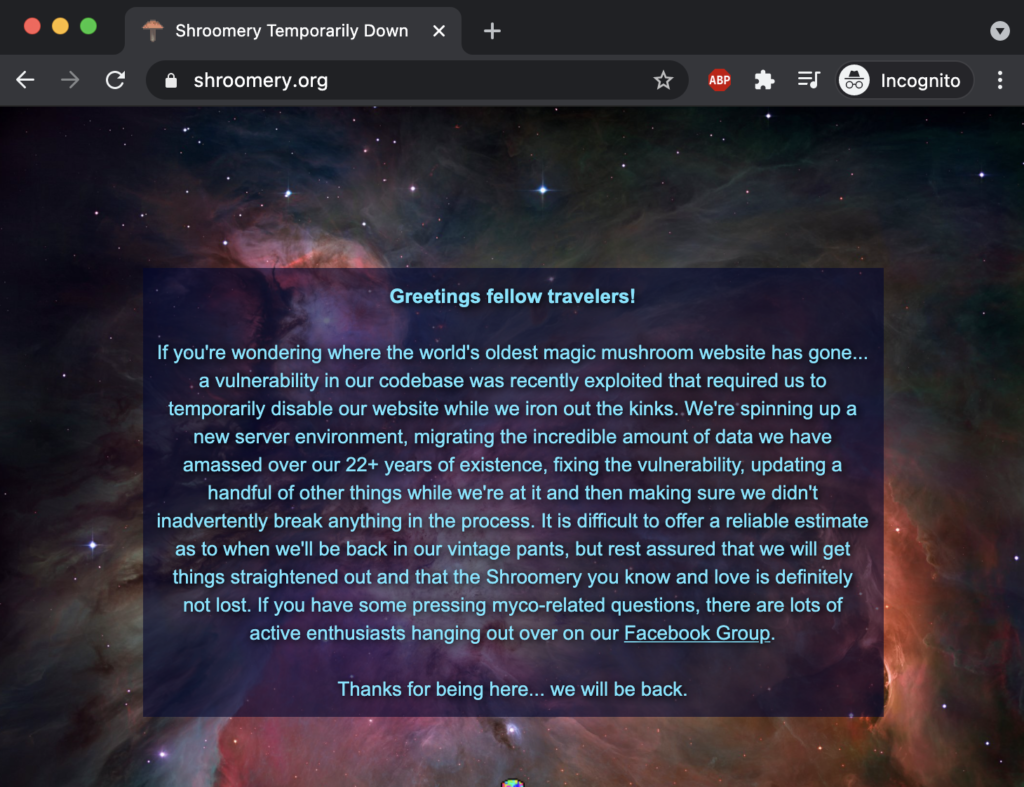 However, sharp-eyed observers speculated over the weekend if the reason for the prolonged outage could have to do with a cyberattack:
As observed by Security Report, no parts of the website are accessible as of this week.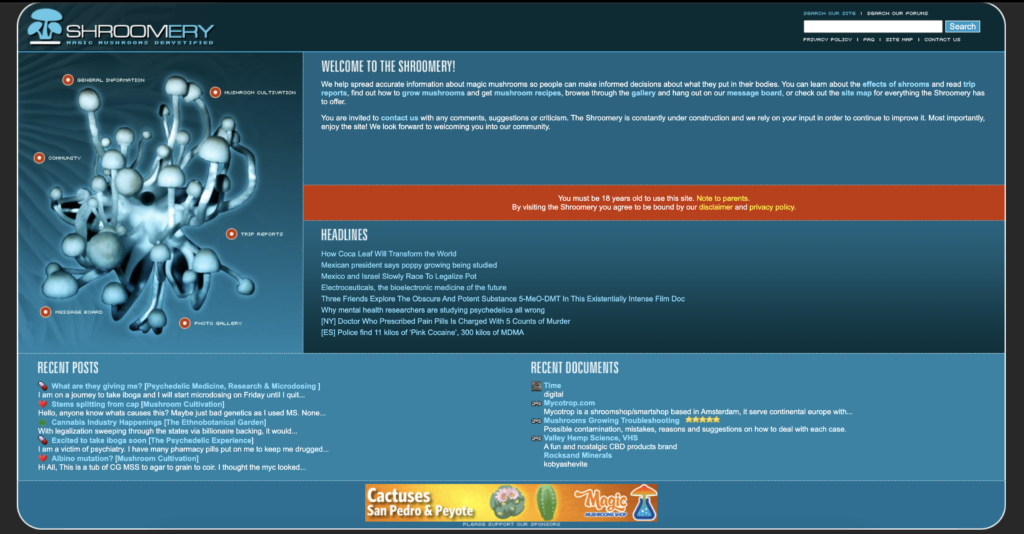 but in the meantime, Shroomery members can visit the Shroomery Facebook Group, an unofficial group run by fans and members of the Shroomery, for people interested in the cultivation or identification of mushrooms.
We have reached out to a Shroomery member for comment and are awaiting a response.
About the author