Audacity's new "Privacy Notice" has left many concerned
Free and open-source digital audio manipulation project Audacity has recently issued an updated privacy notice leaving many Audacity users concerned.
The notice published July 2nd, 2021 sheds light on what all data is Audacity allowed to collect, and that such data may be shared with "a potential buyer" or the law enforcement as necessary.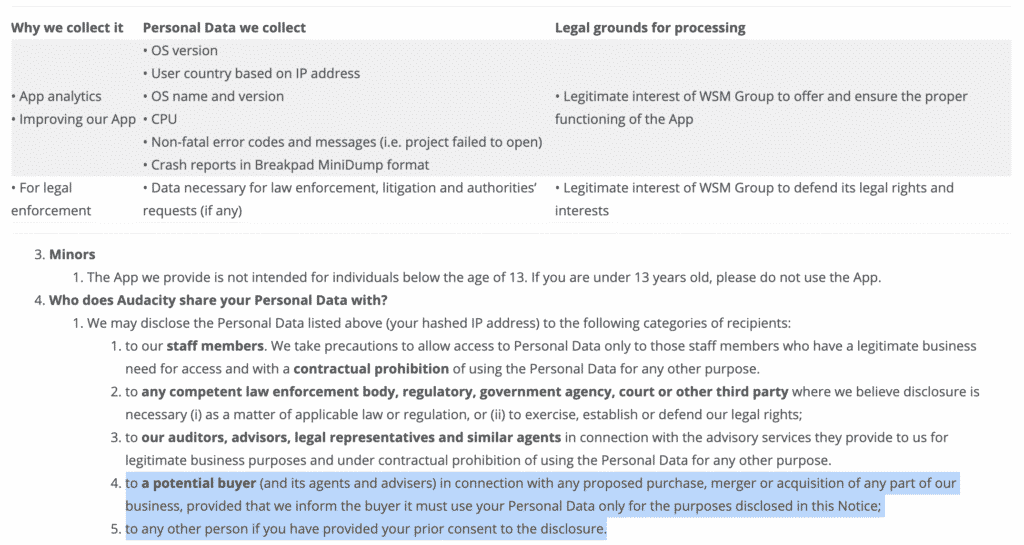 Naturally, this has not sat well with many patrons of the open-source software and Audacity fans:
This controversy arises not too long after the proposed Audacity telemetry features had caused an outcry earlier this April, shortly after Audacity's acquisition by Muse Group—the company behind Ultimate Guitar, and Muse Score.
As such, FOSSPost called audacity a "possible spyware."
The newly-added telemetry features also mean those under the age of 13 are now forbidden from using Audacity:
"The App we provide is not intended for individuals below the age of 13. If you are under 13 years old, please do not use the App," reads Audacity's new privacy notice.
This could greatly impact Audacity's usage across schools where pupils below the aforementioned age would now be prohibited from using the software project under the new license terms.
The ongoing changes to the Audacity project have repeatedly sparked privacy concerns and attracted increased scrutiny from open-source advocates.
Some volunteers, including Cookie Engineer, have forked Audacity's code into separate repositories and removed any telemetry or data collection functionality from Audacity's code, subverting some of these changes.
About the author